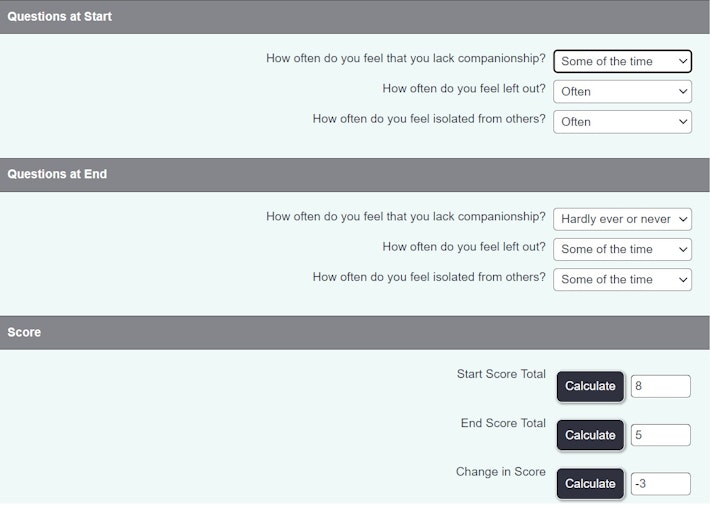 Assessments and Scoring
The ability to record assessments and impact is a very important part of a charity's work. There are many types of assessment framework, some standard like WEMWBS and others that you design to suit the needs of your organisation.
Some assessments may have associated scoring systems which can be used to reflect the impact of your services.
Charitylog has the flexibility to create all kinds of assessments. These can vary from a simple form to more complex structures and scoring mechanisms. Some of these will be one-off, others will be based on several assessments over time as your services are provided. These different types can all be catered for.
This means that you will be able to meet the needs of your funders and evidence your beneficial impact.
Monitor change over time and produce spider charts.
Use Star Outcomes™ in Charitylog.